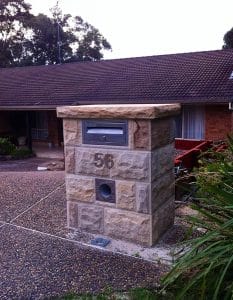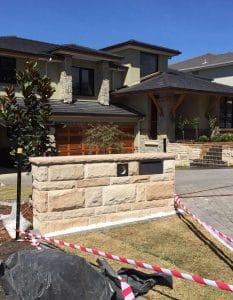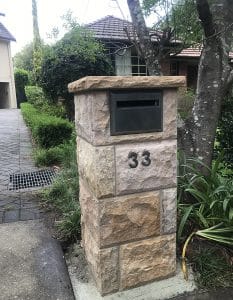 Sandstone letterboxes are a statement piece for any home's frontage. It's more than just their solid presence; their beautiful mellow colouring and the ability of the material to take on many forms ensure beautiful creations.
At RGA Stonemason, we are professionals at building minimal, contemporary looks, ideal for new townhouses, while our Villa style is more classical, perfect for older homes. We have sandstone in a wide range of blocks and colours and, as the material readily accepts paint, you can ensure it matches your home.
Our sandstone letterboxes are more than just a pretty face; they're crafted to last, delivering service for years to come. We only use top quality materials in our constructions – including sandstone and galvanised steel – and top quality design to protect your mail from the elements and petty thefts.
Each mailbox in this collection can receive A4 letters with ease, as well as providing a receptacle for rolled newspapers. The rear access is lockable, for secure storage of mail until you arrive home.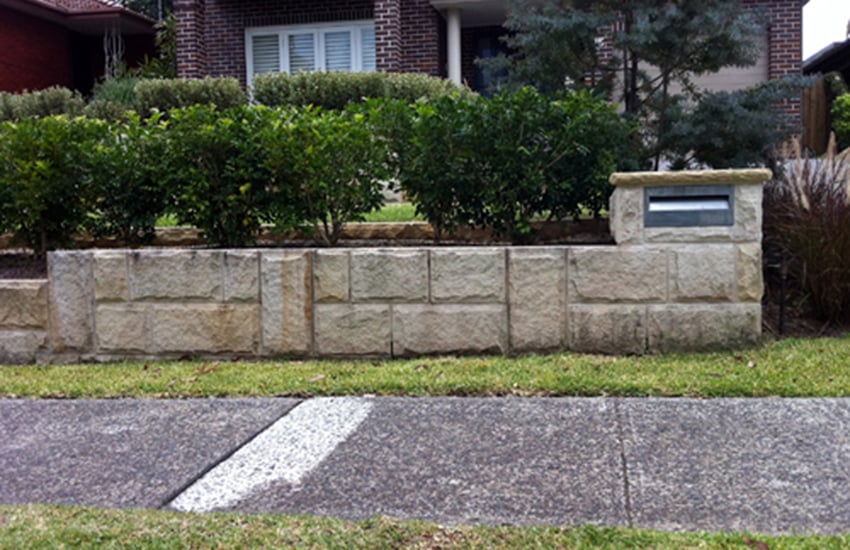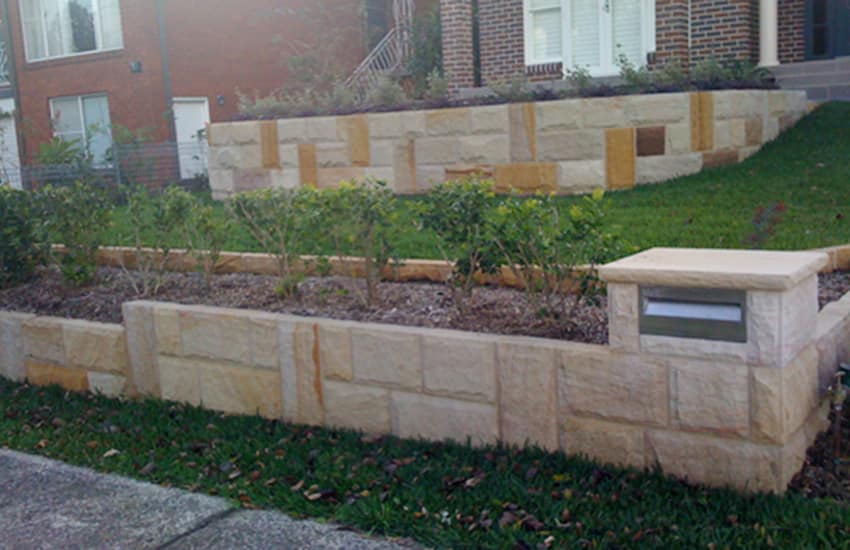 Why first impressions count
House letterboxes are the first impressions when you see a house. So make sure that first impressions count with our custom design, handcraft letterboxes that we can build to suit your own personal taste and style.
With our letterboxes, we let you choose from a range of letterbox designs, anything from heritage to a more modern style letterbox: 
with or without a paperholder 
built in either sandstone or natural stone
hardware can be brass or stainless steel 
standard height is 900mm - can be built to higher dimensions if required.
So for a FREE quote, don't hesitate to contact the professionals at RGA Stone Mason & Landscaping today.