Your pool and its surrounding can be the centre piece of your back yard presentation. To ensure consistent and high quality finishes it is important to  have your pool coping and surrounding finishes installed by one contractor. We also incorporate the pool fence installation with pool surround to streamline construction and avoid delays, saving you money.
At RGA Stone Mason & Landscaping, we handle everything from pool coping areas for new swimming pool projects and pool renovations. We have paving to match the pool coping for extended patio areas.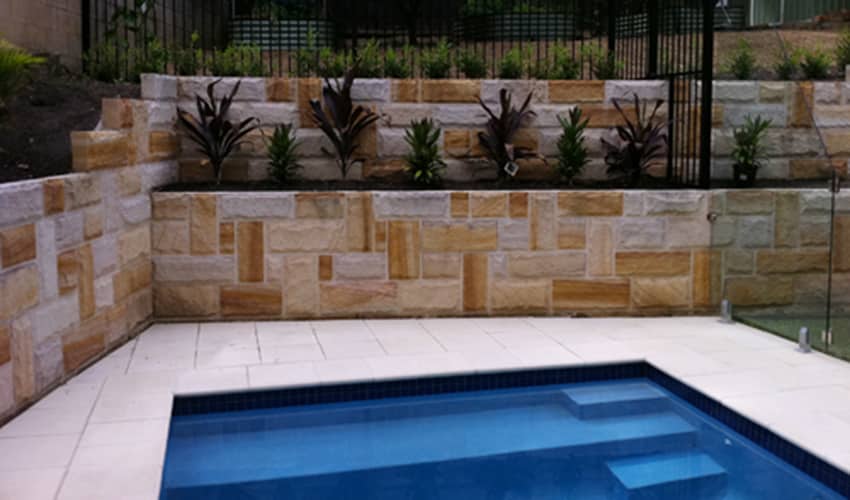 WE CREATE BEAUTIFUL POOL SURROUNDS
We can handle your pool coping or paving for your home. We can even manage your entire pool renovation, from start to finish. We are experts in the field of poolscaping, so contact our dedicated and passionate team now and we can get started.
Our services cover everything from:
Pool Coping
Paving
Decking
Water Features
Landscape Design
So for a FREE quote, don't hesitate to contact the professionals at RGA Stone Mason & Landscaping today.