Our Sandstone Stairs are great for giving your home that beautiful entry that it needs, patios, entertaing areas, or even for your retail or commercial entry.
Steps are an integral part of most buildings and landscapes. Not only do they need to be functional but need to be constructed to suit the surrounding levels and comply to Australian Standards.
At RGA Stone Mason & Landscaping we can add a wide range of finishing to your edging on your stairs, from square edges to the more bullnose edging for that decorative edge.
FANTASTIC WAY TO IMPROVE YOUR LANDSCAPE
At RGA Stone Mason & Landscaping, we have over 30 years of experience in all phases of landscaping and paving. Retaining walls provide extra gardening space for your landscape. By effectively increasing levels regions for gardening or built-in seating, the retaining walls upgrade your garden's look and feel. Our retaining walls are an excellent way to make the most out of your yard, regardless of its size, build or look.
PRODUCTS OF ONLY THE HIGHEST QUALITY
We understand that your property is a big investment and we want our customers to know that we are there for them to help them accomplish the dreams that they may have for there property. From new construction landscaping to existing landscapes that need a facelift, our professional staff can help your with our range of sandstone and natural pavers.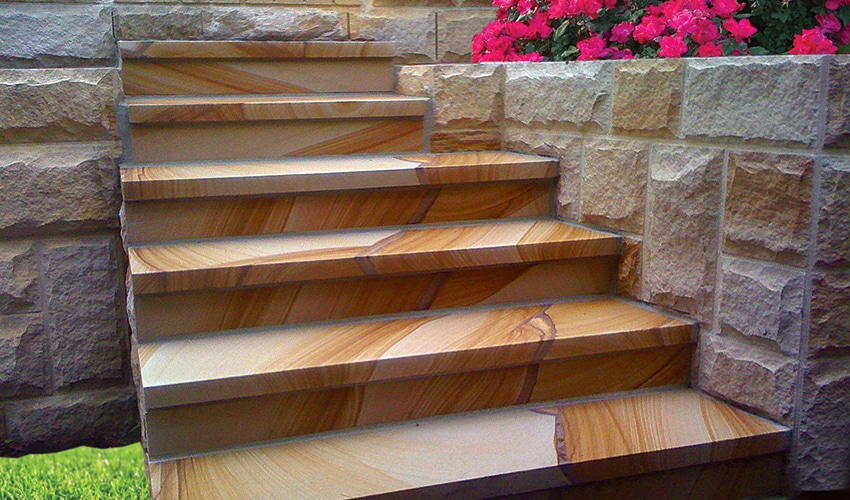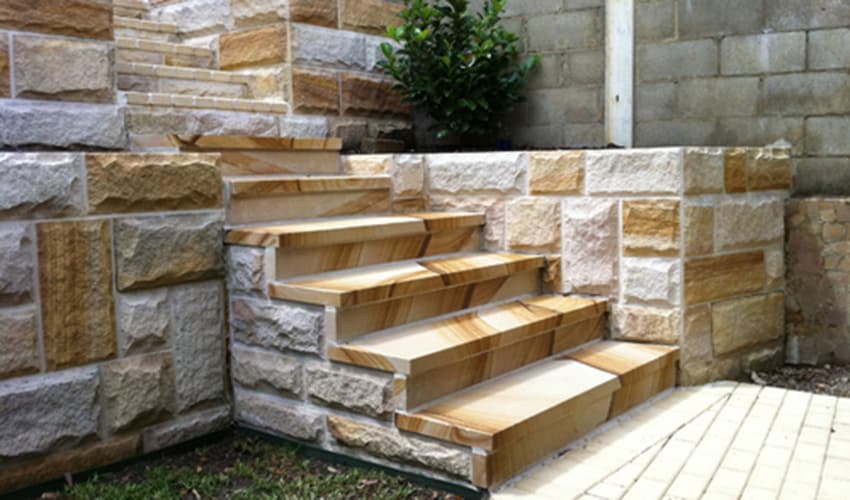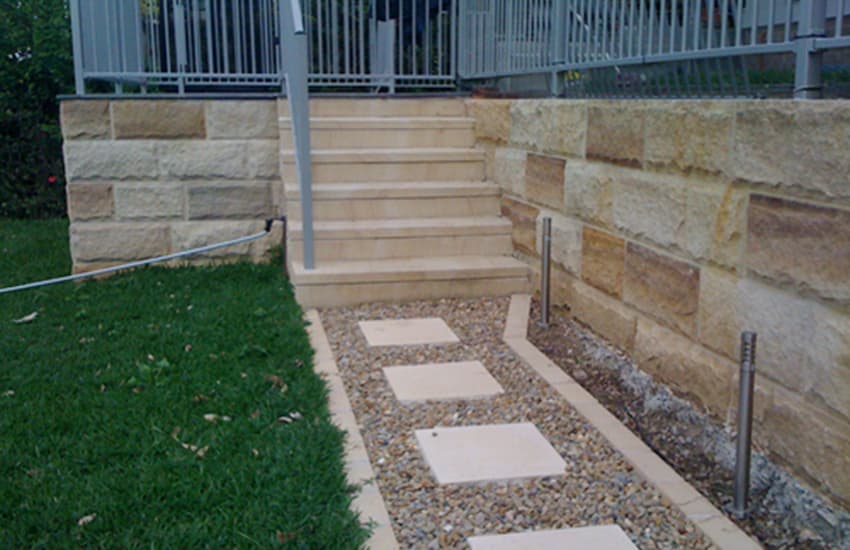 Key Benefits of Retaining Walls
Looking to change the look of your property or gardens and add some life into it? Have you been contemplating the addition of some retaining walls in Sydney in order to break up the appearance? Need some reliable retaining wall experts to recommend what will work the best for your property? If you're searching for a complete landscape makeover for your residential home or commercial property, look no further than RGA Stone Mason & Landscaping.
  Years of experience and expertise
  Wide range of superior pavers
  High quality customer service
  Allround certified and insured pavers